Evolving the|
learning needed|for leaders

to|truly innovate
CO-CREATING & DELIVERING A PORTFOLIO OF POWERFUL LEADERSHIP PROGRAMMES
They approached us when they needed to equip their leaders to be truly innovative and collaborative in a rapidly changing market.
Five years later, we are the company's critical partners in co-creating & delivering a large portfolio of powerful Leadership, Business Transformation change and Diversity & Inclusion programmes. We started our partnership by designing one of the world's largest and most successful culture change programmes.
Now, their culture is regularly cited by journalists and their CEO as the foundation of the company's success. We have experimented together offering graduates & MBS hires the level of leadership development usually reserved for senior executives enabling early-career recruits to challenge thinking from day one. In our partnership, we work with our client to move beyond assumptions and expectations, helping people and the business to evolve.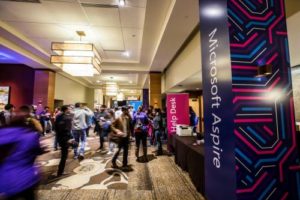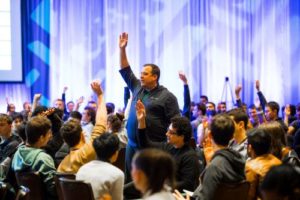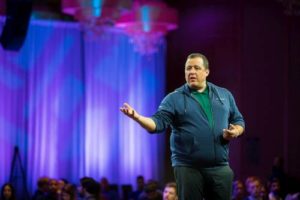 GLOBAL CULTURE CHANGE PROGRAMME
They approached us in crisis. One of the world's largest banks – with a quarter of a million employees – needed to examine the structural causes of its failings and reconnect to its responsibilities.
Within four years, our partnership helped them to be voted 'most trusted and valuable global bank' in a study by The Banker.
We created a psychometric survey which showed how their employees changed their behaviours under workplace pressures, and proved that staff were blind to this shift: unaware they were leaving their moral compasses at home. Working with their leaders, we identified systemic beliefs that encouraged good people to let bad things happen.
We then created a decision-making framework to help their people to consider the human impact of their actions, and implemented leadership and cultural advocacy programmes which are still running in-house a decade later.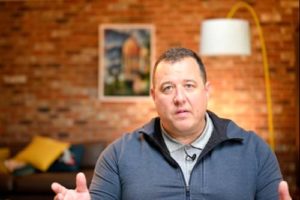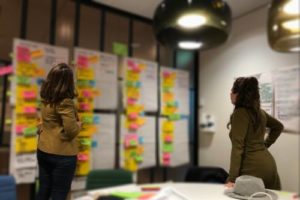 Getting

to the|heart

of why

good|people

let

bad|things happen
Global Banking Institution

Creating the

|human|transformation|

that enabled true

|business|transformation
Leading Nordic Financial Group
Working with 7000 colleagues & their leaders to co-create with them their new purpose together with the internal change capability to sustain it
Our collaboration with them started when the bank urgently needed to respond to several key areas of change in the sector, from digitalisation to tackling unethical behaviour in the wake of the Panama Papers.
As one of Europe's largest banks they needed to stake out their position, lead the industry and ensure it was genuinely serving its customers.
We worked with 7,000 of their employees to define the bank's purpose – bringing this into every phase of the whole-business transformation we navigated together through an integrated approach.
As all leaders were co-creators and standard-bearers of the new human heart of the business. We trained them to lead sustainable change from within their leadership team so they were no longer reliant on us.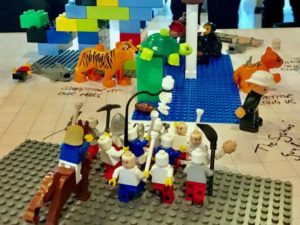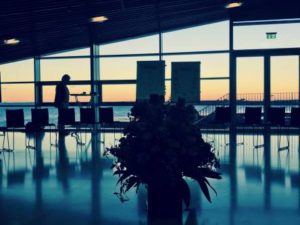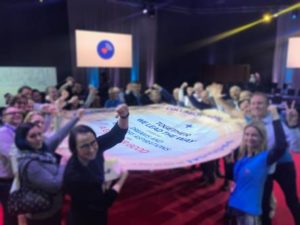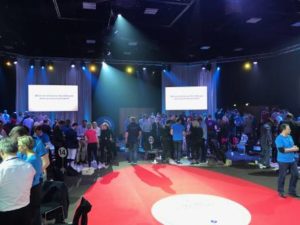 DEFINING & ACTIVATING PURPOSE & VALUES
We started working with an international creative agency three years after its founding. They were at a peak: twenty people were winning exciting, large-scale projects and delivering them brilliantly.
With the whole team, we explored and defined the core values needed for their next stage of evolution, and we help them to put these into practice by building habits for healthier working processes.
With their leadership team – a group of young, ambitious over-achievers – we continue to work with them on opening up to the unknown, making space for junior staff to take ownership, and allowing greater creativity to emerge.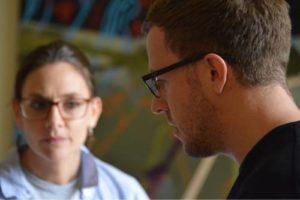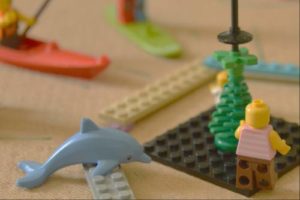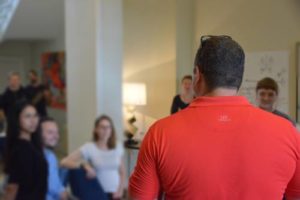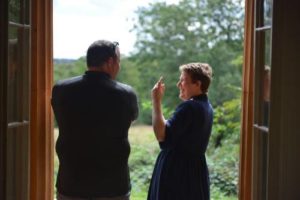 Helping leaders

|let go

of control to|fuel

deeper|creativity

Evolving the|
learning needed|for leaders

to|truly innovate
TAKING LEADERSHIP PROGRAMMES TO THE NEXT LEVEL
1.5 years ago we embarked on a project to re-design & deliver their graduate & MBA leadership programmes. We took a hugely successful, large scale in-person event that we had co-created to a leading edge virtual solution using the latest technology that was yet to hit market.
"Purposeful Change have been not only a critical design partner in our we shaped this change, but also exceptional design program facilitators in 2 of our program the events. We needed to pivot quickly from in-person experiences to virtual in the last months and we set the bar high, we needed to have an interactive and immersive design across 5 days that created deep, trusted connections in our population of MBAs from around the globe. Not an easy challenge in environment on teams, and this was delivered in bundles"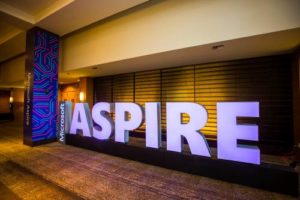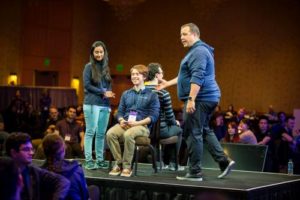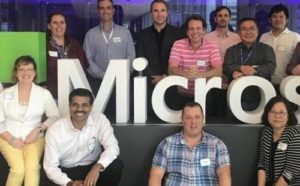 'PULL OVER PUSH': COACHING AND CO-CREATING VS TEACHING AND INSTRUCTING.
A leading UK-based Retailer that we have partnered with for several years. Their industry came heavily under pressure during the Covid-19 pandemic where they were faced with urgent challenges.
We have helped them empower all levels of the business to make a leadershift in the moments that matter most.
We worked together with their senior leaders to gain the purest knowledge of the business and their needs. We explored, challenged & co-created rather than colluding.
Our interventions & support range from one-to-one coaching with members of the Executive team to 360° team reviews, from intact team sessions to company-wide webinars. We have been leading partners in supporting them break down silos, empower teams and communicate their vision, mission and purpose in a clear, meaningful way.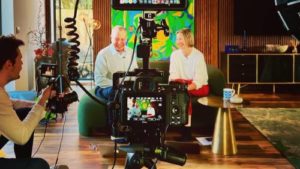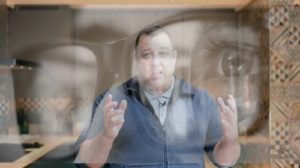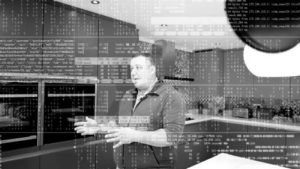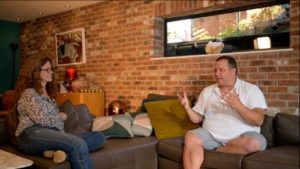 We would|love to hear|from
you